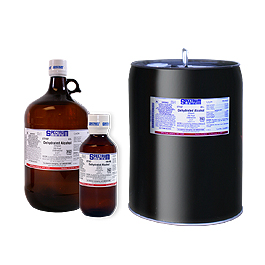 ACS Grade Lab Fine Chemicals
Spectrum offers a wide range of ACS chemicals for your analytical, research, and laboratory needs. As an ACS grade quality reagent, its chemical specifications are the de facto standards for chemicals used in many high-purity applications and typically designate the highest quality chemical available for laboratory use.

Spectrum specializes in providing the top ACS chemicals if you do not see the product, grade, or form of the ingredient you require, just contact our chemical specialist at 800-772-8786. Get your products to market Safer, Sooner - Trust Your Ingredients!
This service is currently unavailable!