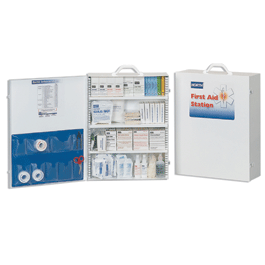 Laboratory First Aid Items
Laboratory first aid items are designed for use in typical research or clinical laboratories necessary to treat common injuries that can occur in laboratory environments. Spectrum offers laboratory first aid items from the industry's leading manufacturers with variety of choices like antiseptics, burn treatment, fire blankets, kits and resuscitators. If you do not see the product you require, please contact our customer service at 800-772-8786.
This service is currently unavailable!